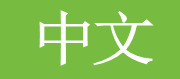 The Singapore institute of Planners is a professional organisation established in 1971 which is dedicated to the advancement of sustainable urban and regional planning with a view to create better communities and environments.
Objectives of The Institute are to
Promote urban and regional developments that are in the best interests of the community

Promote and foster continuing professional education in urban and regional planning and related fields
Raise the profiles of members by admitting only persons with appropriate qualifications and experience into the Institute and by ensuring high ethical standards
Secure the advancement of its members in the field of urban and regional planning
Urban and regional planning is a dynamic, varied and challenging profession. It is especially important for SIP as a professional body, to chart its development and growth that is aligned with the industry. Hence, SIP has over the last few years evolved to take a strategic role instead of just organising seminars and conferences. In 2017, SIP commissioned a survey and study for a three-year Strategic Plan and Industry Roadmap. This was made possible with a grant from the Singapore Government. This roadmap is to chart out transformative strategies which will enable the sector to grow, transform and remain competitive in the face of competition, digital and technological disruptions, consumer behaviours and trends and evolution of business models.
Urban Planning is a multi-disciplinary profession. The planning team at various stages may include allied professionals including architects, traffic engineers, landscape architects, geographers, valuers, urban economists, sociologists, urban policy researchers, environmental and infrastructure engineers. The key focus of the Institute is to continuously enhance the professional development and networking opportunities of its members. To this end, we have introduced the Urban Planning Foundation Course (UPFC) in 2016 and entrance examination for membership upgrading of our Affiliates.

The Institute collaborates with government planning agencies including the Urban Redevelopment Authority, the Housing and Development Board, the JTC Corporation, the Centre for Liveable Cities and Institutes of Higher Learning. The Institute is a member of the Design Singapore Council (DSg) which is now with the Economic Development Board (EDB) a statutory board under the Ministry of Trade and Industry (MTI).

The Institute is a corporate member of the Commonwealth Association of Planners (CAP), and in June 2016 it joined the Eastern Regional Organisation for Planning and Human Settlements (EAROPH). In Oct 2018, it has recently signed a MOU with the Hong Kong Institute of Surveyors, Planning and Development Division (HKIS-PPD) to promote programmes of mutual interest.