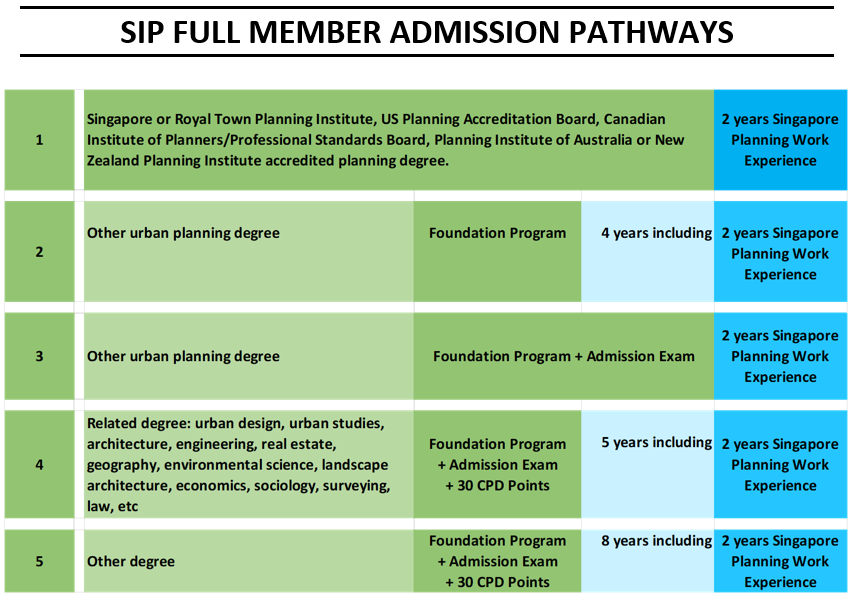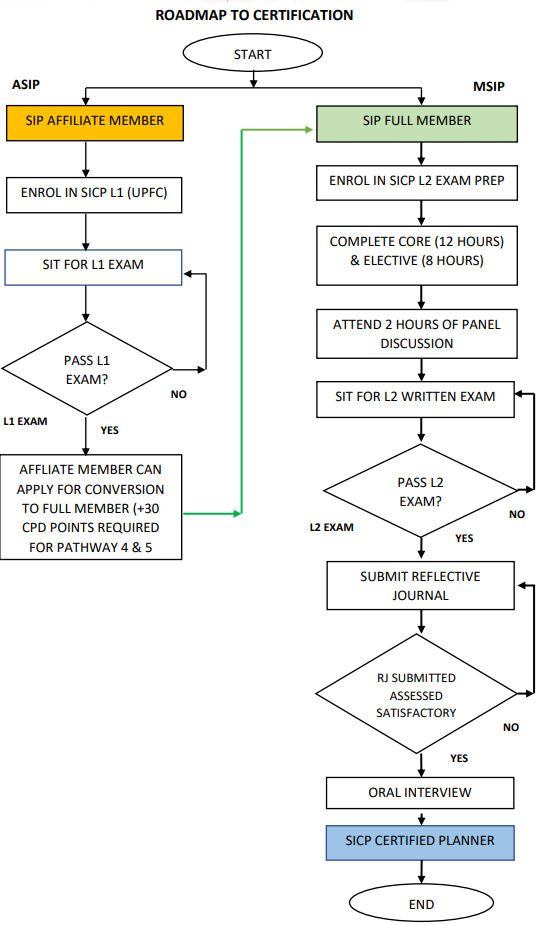 Benchmarking RTPI and AICP
The SIP Certification programme has been benchmarked with the top 2 urban planning institutes namely RTPI and AICP, the professional arm of APA.

This is in-lieu of compliance with ISO/IEC 17024:2012 standards. The framework has been endorsed by Esg in our application for LEAD funding.

SIP will comply with ISO/IEC 17024:2012 in areas of impartiality, confidentiality and security.


RTPI Consultancy

Level 2: Preparation, Written Exam and Oral Assessment
SICP requirement to accumulate 30 Professional Development Units (PDU)